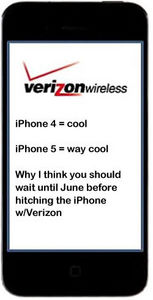 Almost everyone in the US has heard that the iPhone is now available on Verizon (or at least it will be in February). So, should you be one of the first people in line to get it?
My short answer is NO.
Don't get me wrong, I think the iPhone is great phone, and Verizon is a great cell phone network, but you've waited this long for the Verizon iPhone, why not wait a little longer for something that's going to be much, much better.
Here's why I would wait...
Why you should NOT get in line to buy the new Verizon iPhone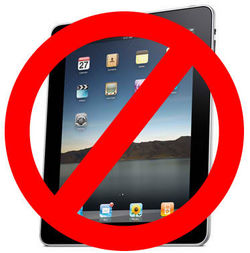 I have a netbook (HP Mini), so I haven't been dying for a tablet like the iPad. Ok, I'm lying. It has been tempting from time to time, especially when my clients would ask me help them setup email or some other app on their iPad. The iPad is an impressive device, and even though I'm not an Apple guy, I have been trying to justify buying one.
I know many people are probably adding an iPad to their Christmas list, and I personally was considering it, but I don't think I am now. I'd also recommend that if you take it off your list as well.
What changed my mind?
Short answer: 1st Quarter 2011 is coming
Long answer: Click continue reading below for the full explanation.
What NOT to put on your Christmas list: iPad (or any other tablet).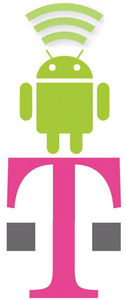 T-Mobile announced today that it will soon allow their Android phones to make calls over any wifi network. Currently this feature is only available to a few phones on the T-Mobile network (and virtually no phones on other networks).
Why is this cool?
- These calls will be FREE, and will not use any of your minutes.

- Outbound calls will use your phone's caller ID (Not available for most VOIP apps, like Google Voice)

- T-Mobile has over 8300 wifi hotspots, which many cell plans include access for free. You're not limited to T-Mobile hotspots...you can connect & make calls on ANY wifi network.

Why is this really cool?
T-Mobile to offer real calls over wifi for Android phones