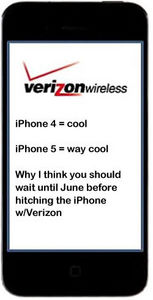 Almost everyone in the US has heard that the iPhone is now available on Verizon (or at least it will be in February). So, should you be one of the first people in line to get it?
My short answer is NO.
Don't get me wrong, I think the iPhone is great phone, and Verizon is a great cell phone network, but you've waited this long for the Verizon iPhone, why not wait a little longer for something that's going to be much, much better.
Here's why I would wait...
Why you should NOT get in line to buy the new Verizon iPhone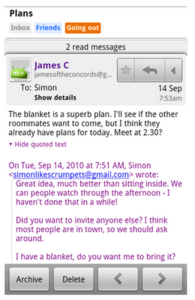 You would think the Gmail app on an Android phone would have all the advantages, especially since both were created by Google. In most cases this is true, however when it comes to upgrading the Gmail app, you could only do this by upgrading the entire Android OS version. Upgrading your phone OS is not permitted by most phone carriers (voids the warranty), and isn't something a non-geek/nerd/techie should ever try.
So here's the good news...
New stand alone Gmail App for Android Phones