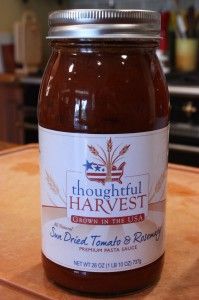 Today I was a guest host on the Thoughtful Harvest podcast with my good friend Chef Keith Snow. We discussed the upcoming line of products coming from Thoughtful Harvest and how to use social media to spread the word.
Thoughtful Harvest is the latest venture from Chef Snow, who also administers the website HarvestEating.com. The mission of Thoughtful Harvest will be to bring to market products that mix the culinary skills of Chef Snow with American grown produce. The first product, a Pasta Sauce, will be 100% American made, from the sweet Georgia onions, to the bottle it's shipped in.
Want to learn more about Thoughtful Harvest & how it uses social media?
Thoughtful Harvest Podcast w/Chef Keith Snow